About
Hi there! I'm Savannah - a freelance illustrator & visual storyteller.

I create illustrations that are fun, bright and engaging, whilst clearly communicating an idea, story or message. I enjoy collaborating with people and creating illustrations to help them tell their story in an engaging way.
​I believe that illustration is a powerful tool for learning and accessibility, and I hope to bring positivity and clarity to any project.
​
​My work is often inspired by finding joy in the everyday, and I love capturing the world around me through observational drawing in my sketchbook. ​I work in a variety of media including watercolour and gouache paints, pens and ink brushes, as well as digital illustrations using Procreate. I enjoy blending digital drawing techniques with traditional, hand-drawn textures.

If you want to keep up to date with new work I create, sign up to my newsletter.

Send me an email if you'd like to work with me at savannah-storm(at)hotmail.co.uk to discuss your ideas!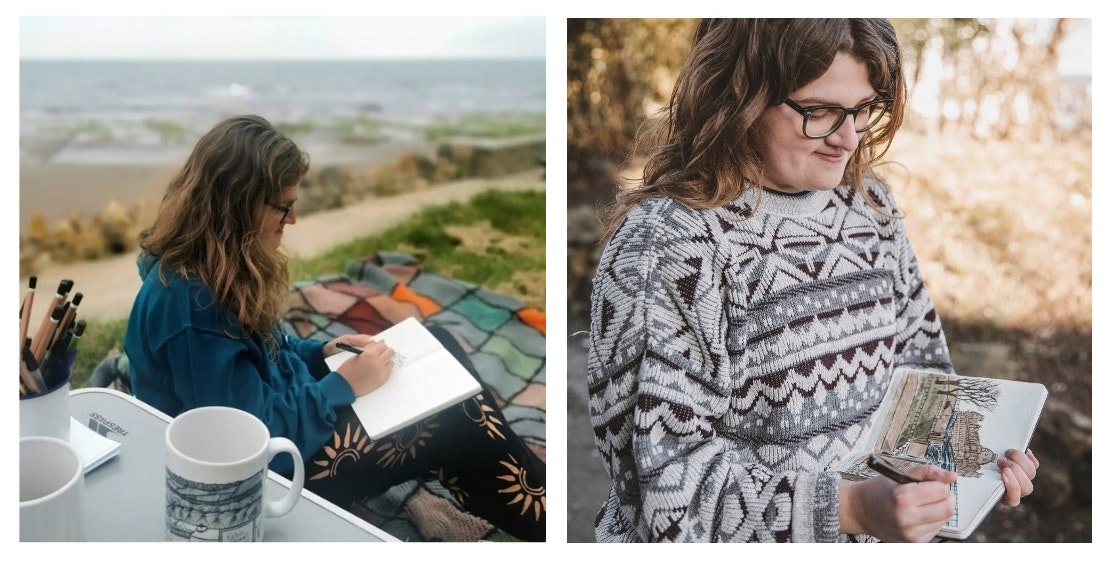 ---
SELECTED CLIENTS
Bath Preservations Trust | Crescent Arts | Cats Protection | Feat Sock Co | Heritage Adventures | Leeds City Museum | Mind | Scarborough Museums Trust | Touretteshero | Transaid | University of Edinburgh | West Cornwall Pasty Co

TESTIMONIALS
"It's always a pleasure to work with Savannah! Her style is attractive and engaging for all ages and she always works responsively to the given brief, ensuring the process is both collaborative and creative." - Christine Rostron, Scarborough Museums Trust

"Savannah works in a very professional manner, always getting ideas to us quickly and helping bring our abstract ideas to life. She is always willing to edit designs until we are completely happy (although this hasn't been needed as they are usually amazing first time). We are so happy with her designs and look forward to working with her in the future!" - Stephanie Rukin, Transaid.